The Fiscal Policy Outlook
The midterm election results were about as anticipated, with Democrats gaining control of the House and Republicans retaining control of the Senate. Peace, love, and everyone sings Kumbaya, right? The new Congress begins in January. The current Continuing Resolution that funds the government expires on December 7, and we could see a showdown, but it should be easy for lawmakers to kick the can down the road. More troublesome is the deterioration in the federal budget outlook. It's not a crisis, but budget constraints will limit the scope for further fiscal stimulus, reduce the effectiveness of the automatic stabilizers, and will handcuff lawmakers in their ability to counter a recession.
The federal budget deficit totaled $779 billion in FY18 and is expected to exceed $1 trillion in FY19 – big numbers, but still relatively moderate as a percentage of GDP (about 3.9% and 4.7%, respectively). However, these large and rising deficits come with the economy at full employment. There are no signs of recession on the immediate horizon, but many see an economic downturn as inevitable at some point, and that will increase the deficit further. The switch in House control means we're unlikely to see "reforms" (that is, cuts) in Social Security and Medicare, which will continue to add to spending totals as the population ages.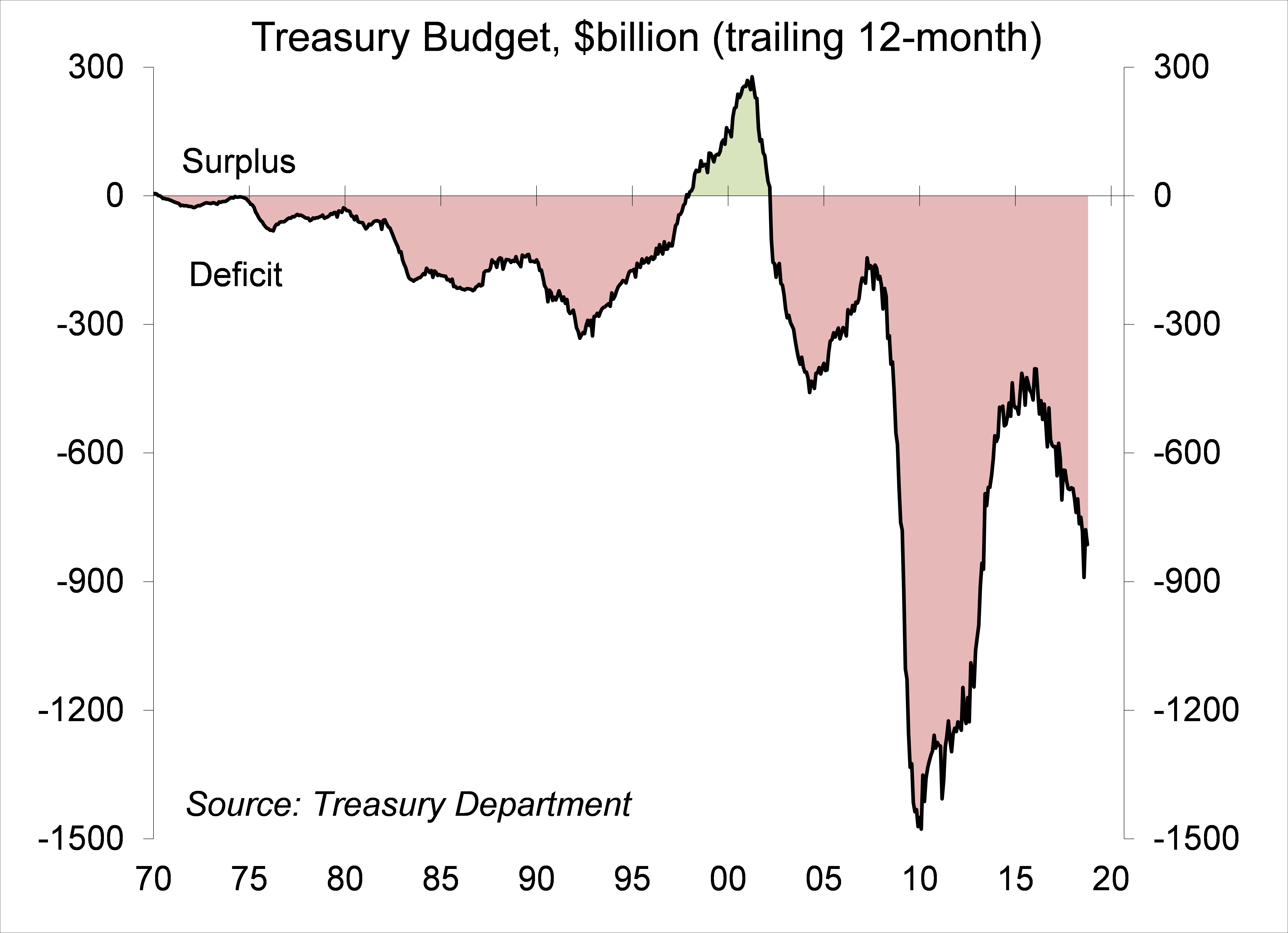 Click here to enlarge

Click here to enlarge