Real GDP rose at a 4.1%, annual rate in the advance estimate for 2Q18, about as anticipated. That followed a 2.2% pace in the first quarter (revised from +2.0%). Second quarter strength was concentrated in consumer spending (rebounding from a soft 1Q18) and a surge in agricultural exports (which may have been in anticipation of an escalation in trade tensions). Private Domestic Final Purchases (GDP ex-foreign trade, inventories, and government), the preferred measure of underlying private-sector domestic demand, rose at a 4.3% annual rate, vs. +2.0% in 1Q18 – averaging a 3.1% pace for the first half of the year (up 3.2% y/y). For Federal Reserve policymakers, this trend is well beyond a long-term sustainable pace, consistent with further increases in short-term interest rates. Growth is expected to slow in the second half of the year, but it's uncertain by how much.
Chart 1

Click here to enlarge
Chart 2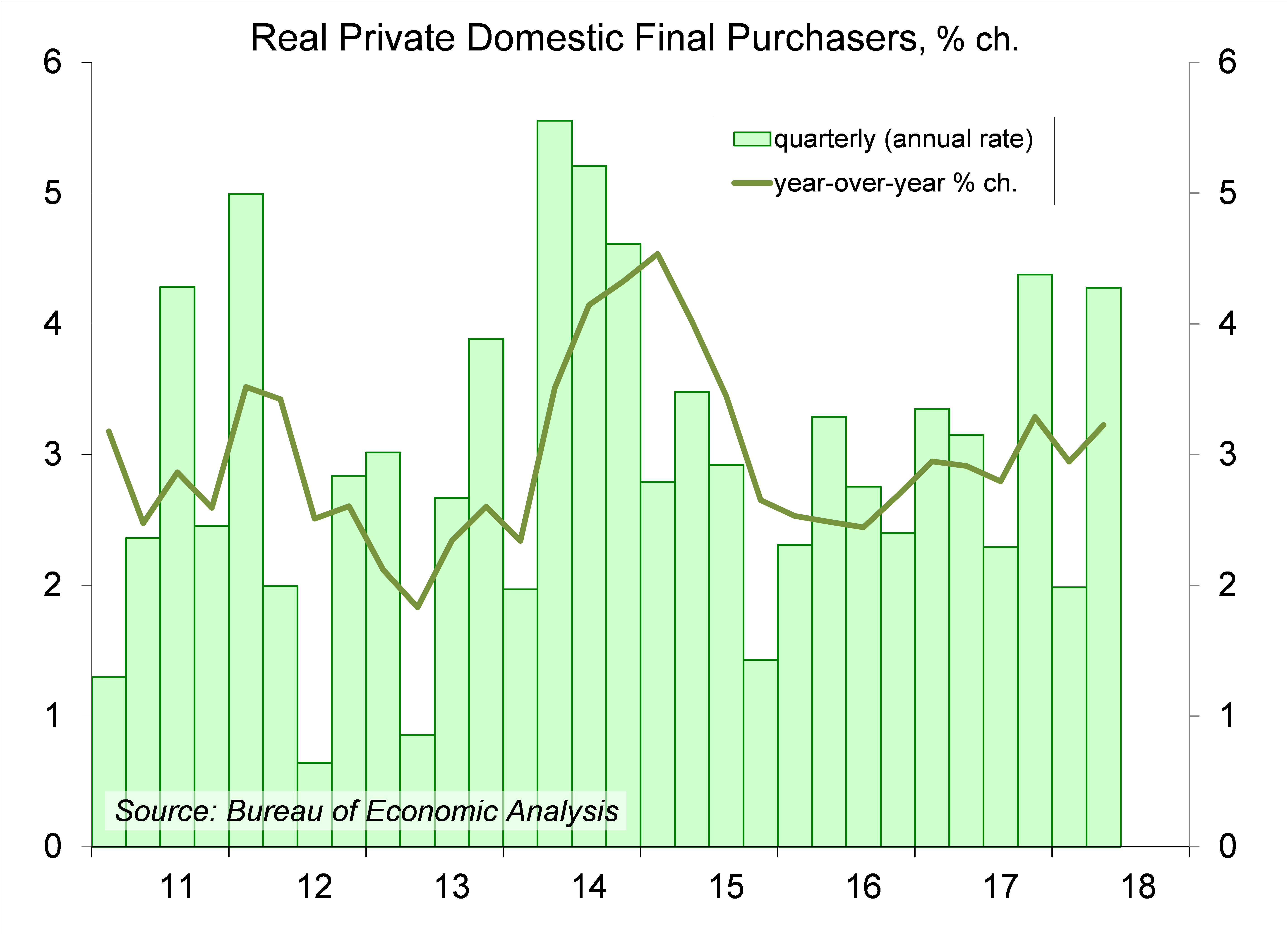 Click here to enlarge
Consumer spending, which accounts for 68% of Gross Domestic Product, is the key component in the economic outlook. Consumer spending rose at a 4.0% annual rate in 2Q18, vs. +0.5% in 1Q18 (revised from +0.9%). That averages to a 2.2% annual rate in the first half of the year (vs. +3.2% in the second half of 2017). Real wage growth has been about flat year-over-year. That implies limited fuel for consumer spending growth over the near term. Average hourly earnings are up about 2.7% y/y. The CPI rose 2.9% over the 12 months ending in June (reflecting higher gasoline prices), but core inflation is somewhat more moderate (+2.3% y/y).
Chart 3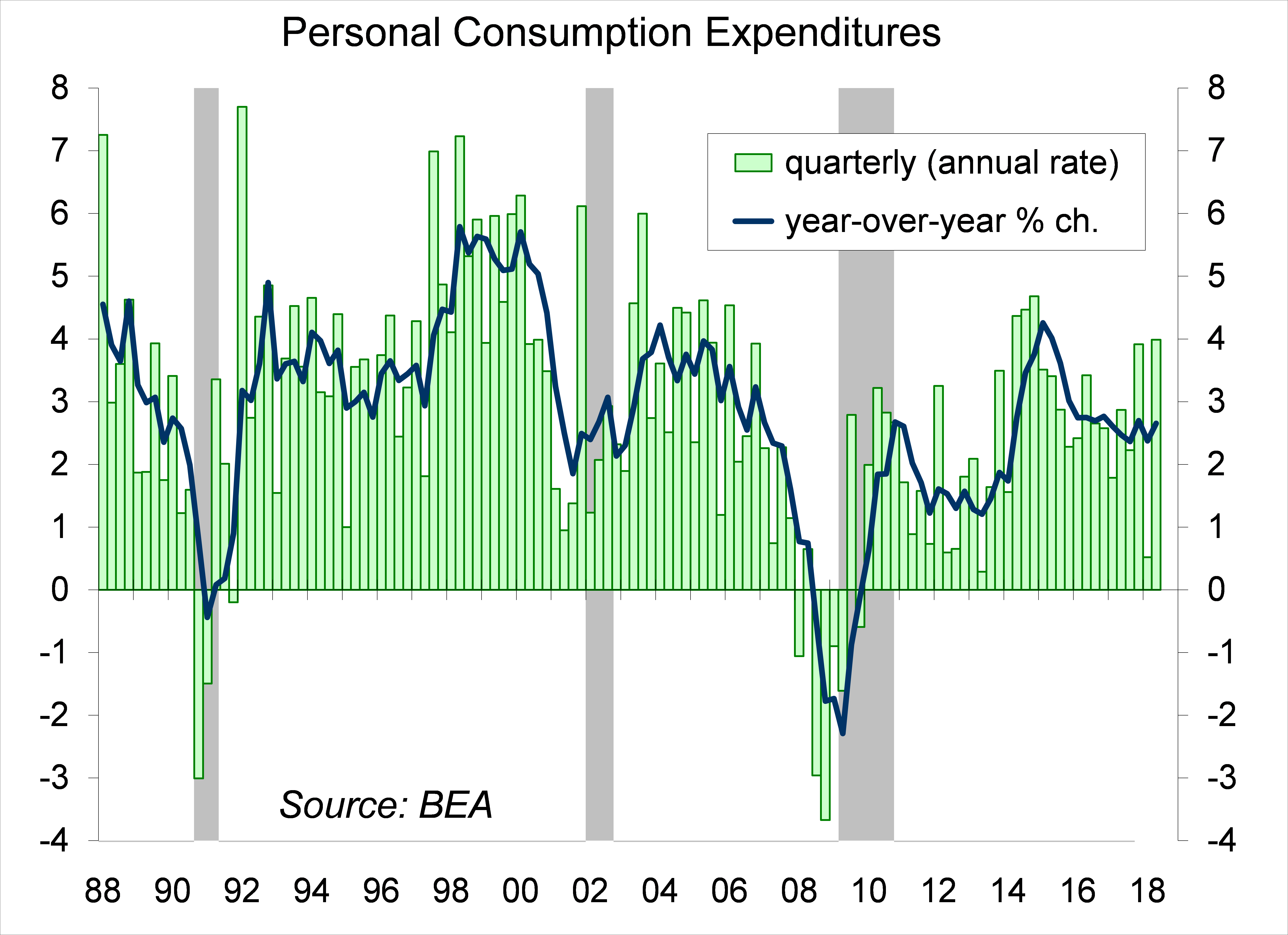 Click here to enlarge
Chart 4

Click here to enlarge