The March Employment Report
Nonfarm payrolls rose less than expected in March (+103,000), but the trend remained strong, well beyond a pace consistent with the growth in the labor supply. Despite a strong trend in payroll growth, the unemployment rate held steady at 4.1% for the sixth consecutive month. Average hourly earnings, which tend to be choppy, rose 0.3%, up a moderate 2.7% from a year ago (for nonsupervisory workers, the trend was 2.4% – little changed over the last two years). By itself, this report was consistent with further gradual Fed rate increases (the market odds of a June 13 hike are about 70%). However, trade policy is likely to have some negative impact on growth, clouding the monetary policy outlook in the remainder of the year.
Mild weather boosted construction and retail payrolls in February. The weather was worse in March, trimming payrolls. Job growth for the first quarter as a whole was strong.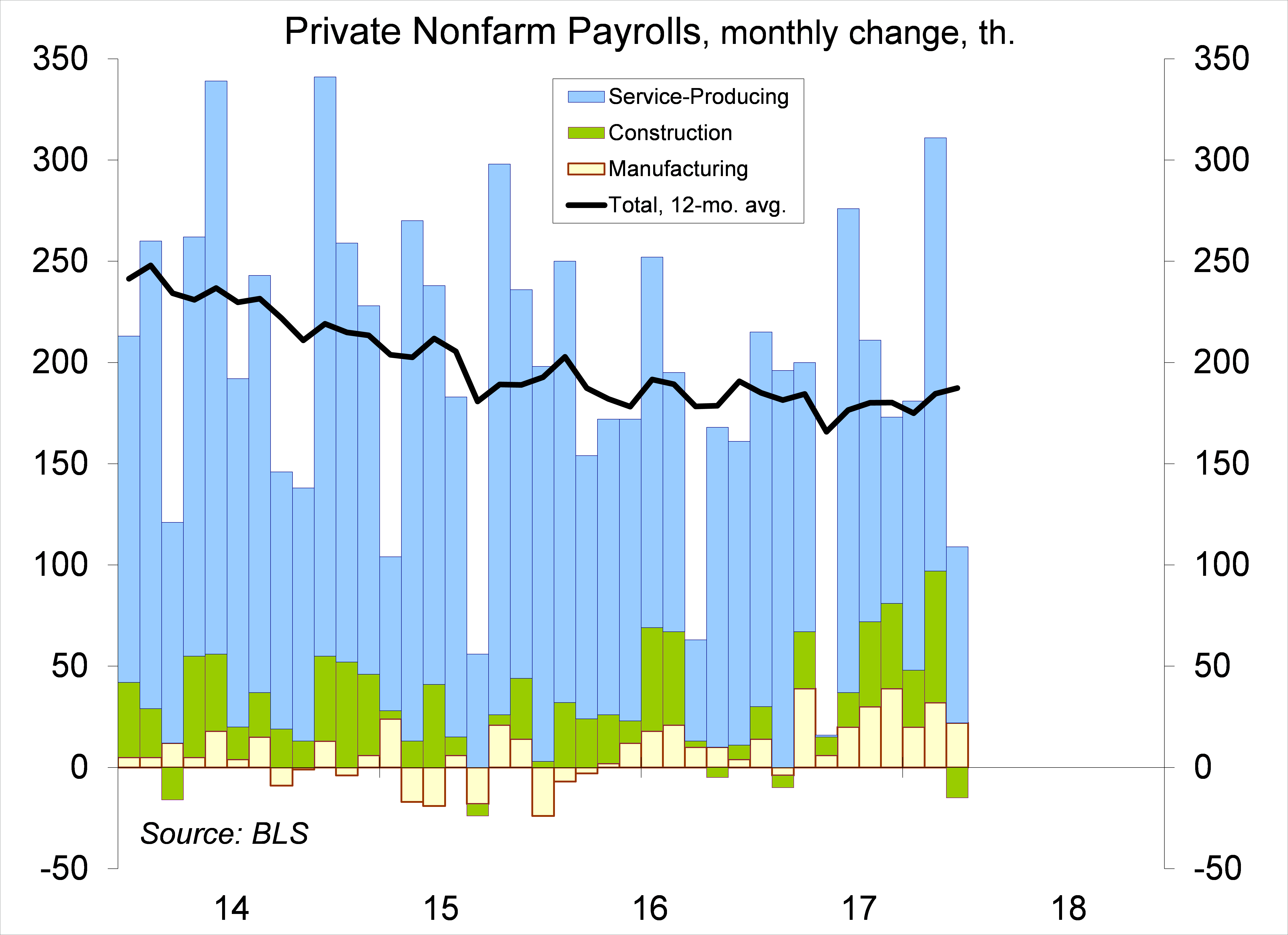 Click here to enlarge
We need a little less than 100,000 jobs per month to absorb new entrants into the work force. We're well beyond that.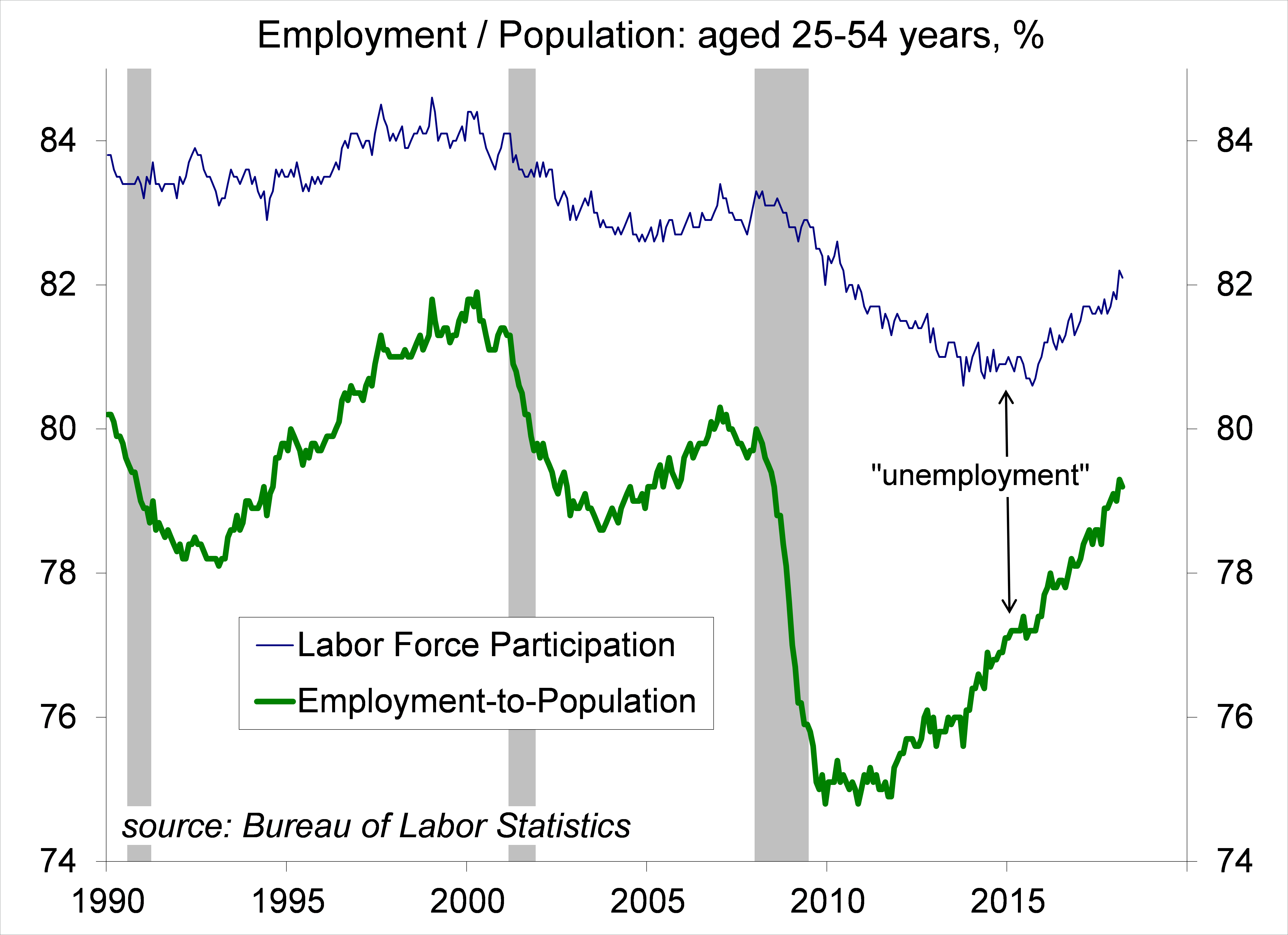 Click here to enlarge