The February Employment Report
Nonfarm payrolls rose by 313,000 in the initial estimate for February, with a net revision of +54,000 to December and January. The unemployment rate held steady at 4.1%, despite a rise in labor force participation. Average hourly earnings rose a modest +0.1%, continuing along a moderate trend (3-month average up 2.7% y/y). What does this mean for Fed policy?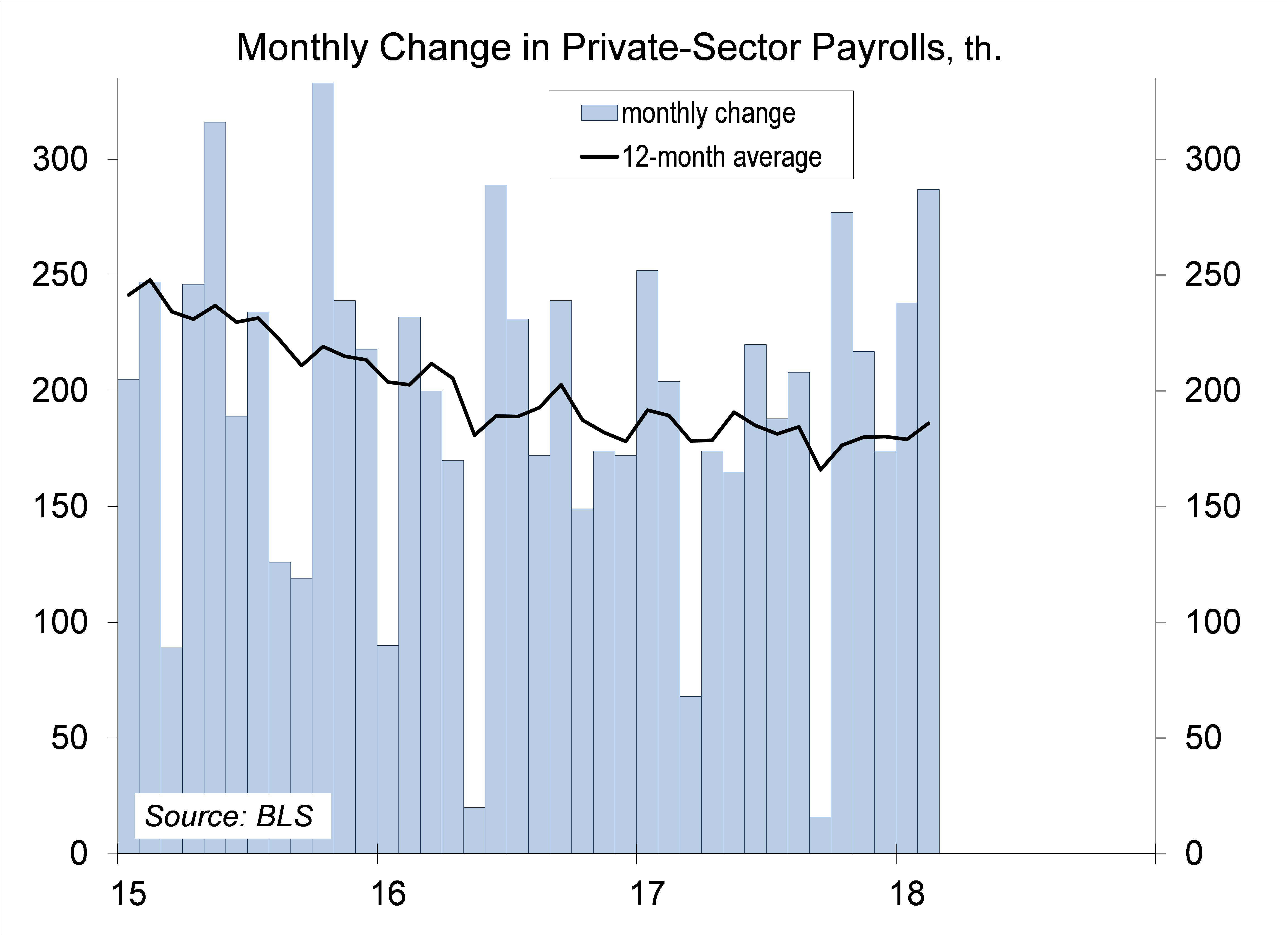 Click here to enlarge
There appear to be some seasonal quirks in the February payroll data. Prior to seasonal adjustment, retail payrolls fell by 130,000 (vs. -226,000 a year ago), while local government education rose by 250,000 (vs. 205,000). Still, there were solid gains in construction, manufacturing, and temp-help services.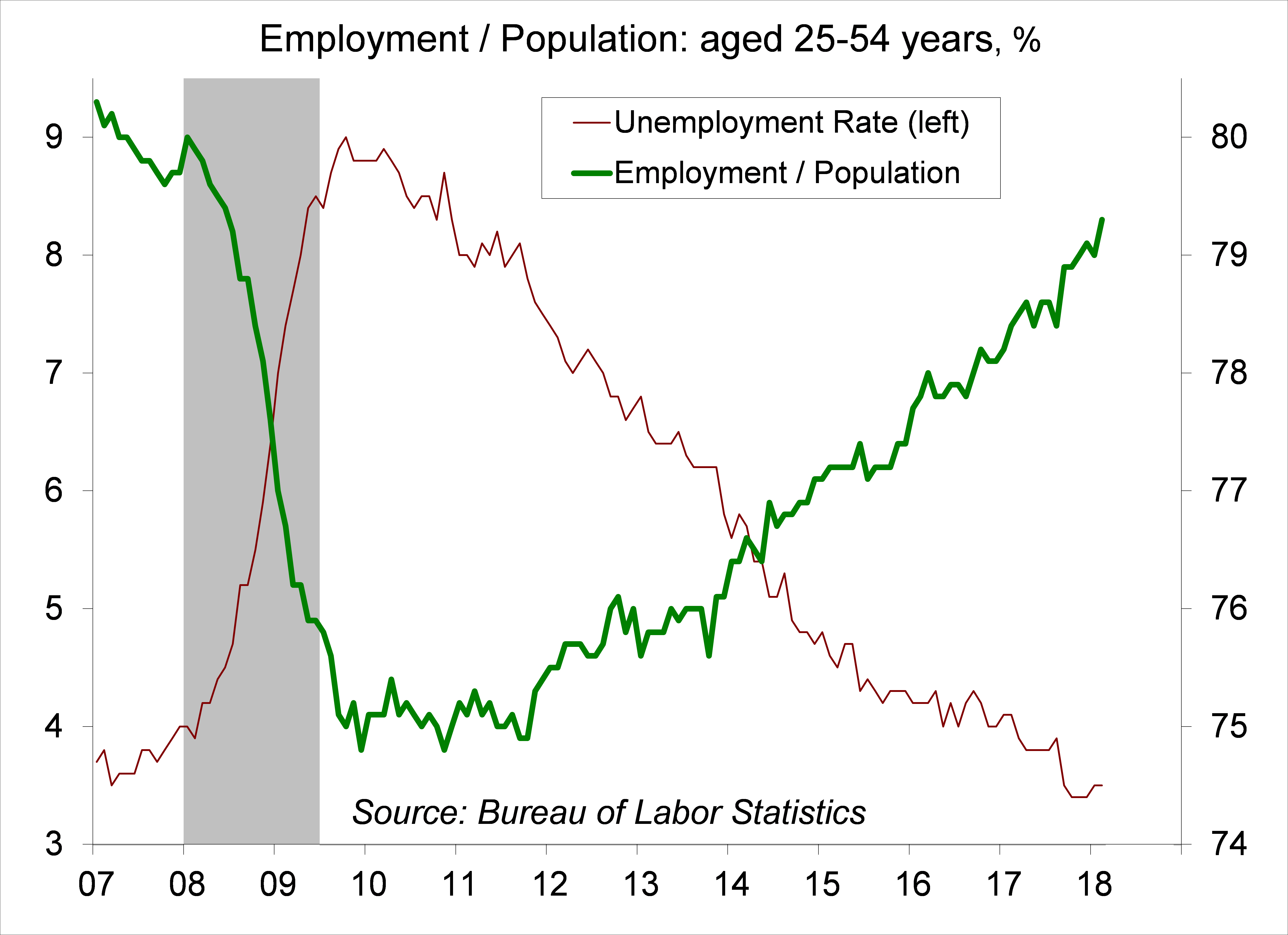 Click here to enlarge
Despite strong job growth, the unemployment rate has been essentially unchanged since October. Labor force participation increased in February, suggesting that there may have been more slack in the job market than was commonly believed, but it's only one month and the strengthening in the prime-age cohort data is clear (and for the Fed, unsustainable).