Does This Rally Have Legs?
In answer to this question, yes, it appears we are very much amidst a bear market rally. In fact, as I will endeavor to articulate below, it appears said rally could extend further over the coming weeks. As I have discussed much in recent months, we are unequivocally experiencing a growth cycle downturn that is only going to accelerate materially to the downside over the coming quarters. However, for now, it appears as though the stock market may have jumped the gun and as such could offer some respite over the coming weeks. Any such relief would undoubtedly be a gift to investors.
Following the 15% peak to trough fall in the S&P 500, we have since retaken the important 4,300-4,400 level after what appears to be a false breakdown below. From a technical perspective, having so easily retaken this level is certainly a positive outcome for now.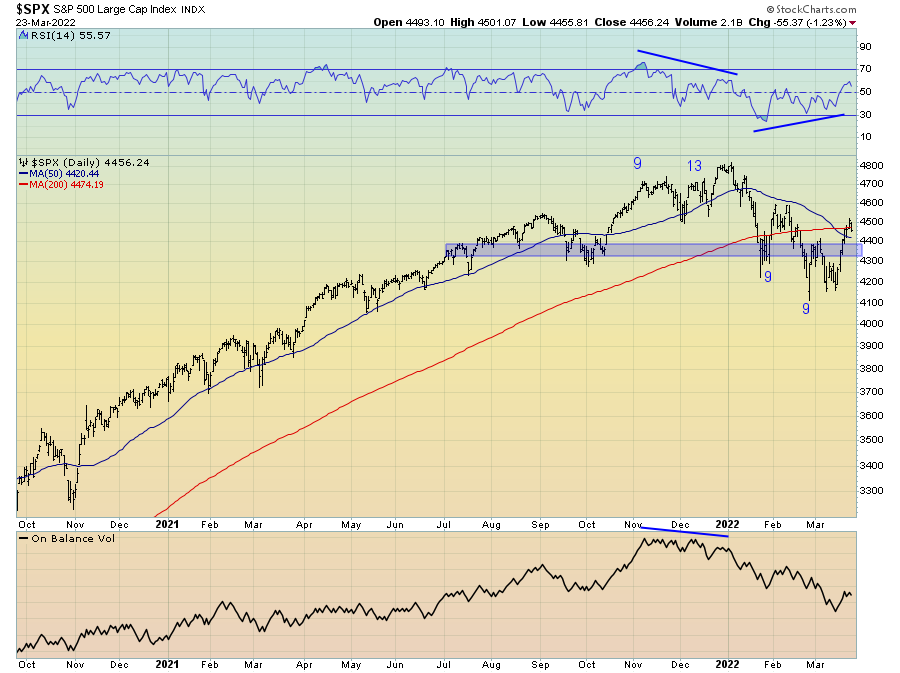 Though I do not expect new all-time highs any time soon, should we be able to hold 4,300 in the S&P 500 and the price action make a higher low, this could help provide a solid base for a continuation of this bear market rally. However, should we rollover and lose 4,300, then the bullish short-term thesis presented herein is likely null and void.
For the Nasdaq, we have seen this rally also retake the important $350 level on the Q's, which again if held could provide a solid foundation for at the very least a continued consolidation into Easter. I do believe this to be the highest probability outcome over the coming weeks.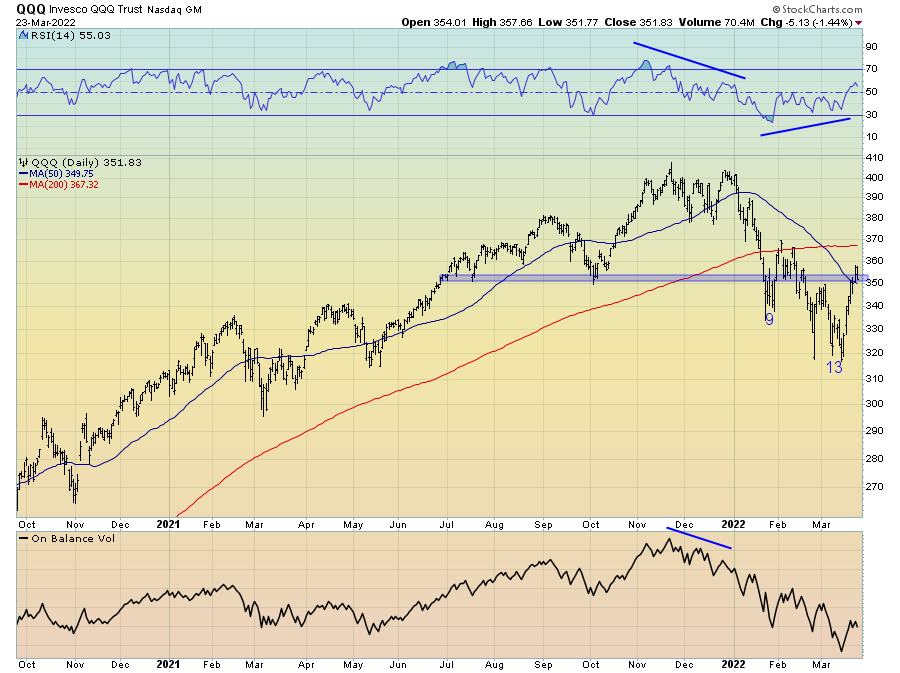 Indeed, it is important to remember we are entering the most seasonally favourable period for stocks over the month of April. This period of positive seasonality is particularly prevalent for those stocks and assets of a high-beta and pro-cyclical nature. And yes, whether you care to admit it or not, there are structural reasons in the market why seasonality does matter.