Election Reflections, State and Local Struggles, Liquidity Traps
summary
U.S. Election Results: A Government Divided
State and Local Strain
Monetary Policy Is Trapped
When asked how I slept, I often say, "Like a baby. I was up every two hours." That's what election night was like for many. Normal circadian rhythms have yet to be re-established, as updated vote counts and political analysis continue to paint an uncertain picture.
Much is still unknown as of this writing. Court cases and recount requests challenging the presidential balloting are being filed. Knowledge of who will control the U.S. Senate may not come until we have the results of runoff elections scheduled for early January. While the House looks likely to remain in Democratic hands, its working majority has diminished, making it more difficult to formulate a legislative agenda.
But there are a handful of insights that we can offer on the basis of the results we have in hand.
Government will remain divided, potentially more so than before. The "blue wave" predicted by the polls failed to materialize; the high level of voter participation (the largest in a century) did not favor the Democrats, as some analysts anticipated. Neither party will have much of a working margin in the Senate, which will make it difficult to move legislation forward. The right to filibuster will remain in place, allowing either side to slow progress.
It bears mentioning that the fractiousness isn't confined to inter-party matters. Getting caucuses within the parties to coalesce will continue to be a great challenge. Democrats have an increasingly active progressive wing, while fiscally conservative Republicans are reasserting themselves. Two recent Republican House Speakers stepped down from the post, partly out of frustration; Speaker Pelosi (should she be re-elected) may find it similarly difficult to govern. The shrinking middle ground in Congress is a direct reflection of a similar trend in the U.S. population.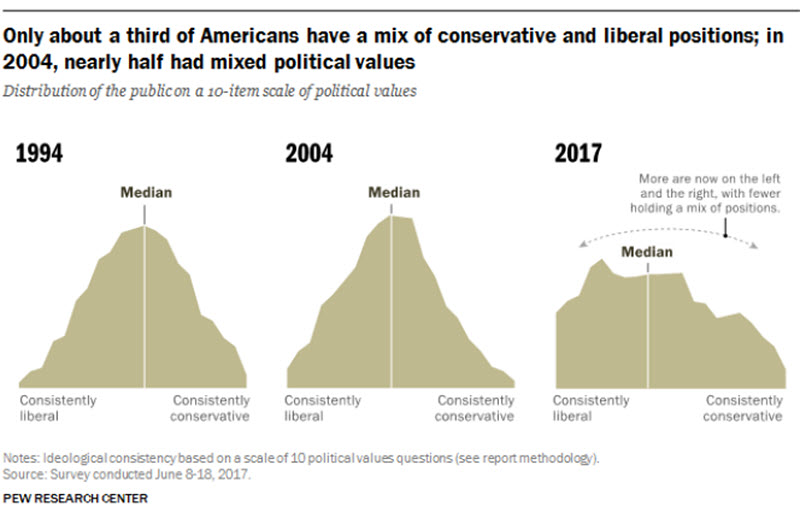 Hopes for a large economic stimulus bill have faded. Congress failed to get supplemental support over the line before the election, and the path to passage has narrowed.
Last month, Republicans in the Senate had advanced a $500 billion proposal primarily focused on aid to the unemployed and small businesses. The House had advanced a $2.2 trillion package, down from the $3 trillion bill it passed in August. Closing that gap now appears to be a bridge too far.
"Prospects for a sizeable stimulus package have dimmed."