ETF Issuers Are Losing Tolerance for ESG as Closures Surge
As investor interest in ETFs that promote higher environmental, social, and governance standards fades, more issuers are shutting down these funds.
Just 58 sustainable exchange-traded funds were launched globally in the first quarter of 2023, a far cry from the 101 funds that were introduced during the same period last year, according to data compiled by Bloomberg Intelligence. While fewer sustainable funds are coming to market, owning those that are already available is becoming more expensive with the median fee creeping up to 0.35% in the previous quarter.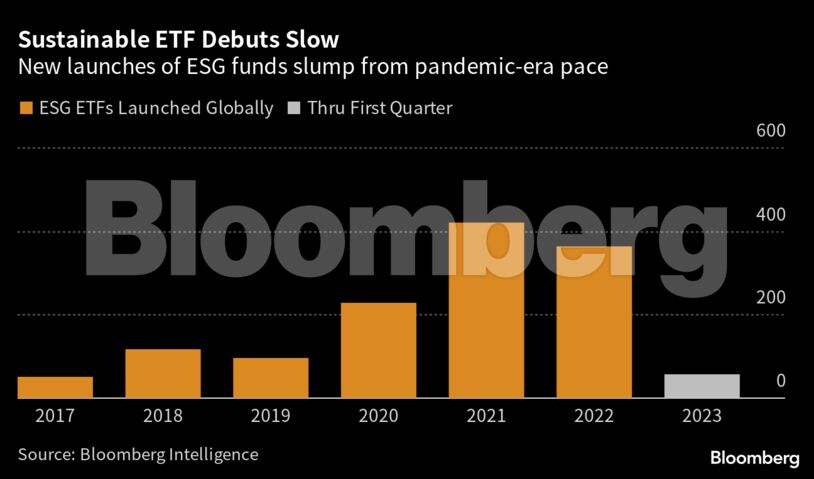 It's been a sharp reversal for an approach that grew in popularity as investors sought to line their portfolios with companies at the cutting edge of the carbon transition or those that encourage diversity within the C-suite. A brutal 2022 for markets has cast do-good investing to the wayside, with investors fleeing a spectrum of ESG products in search of more profitable and cheaper funds.